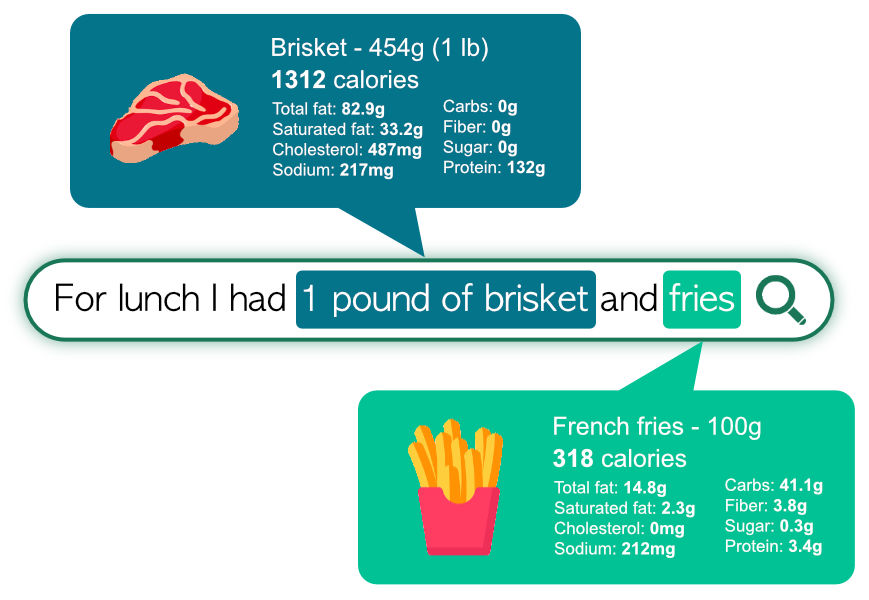 Type any text
No need to format anything. Our software can read anything you type in and extract the right nutrition information.
Or upload a menu
The image text tool automatically detects food words and calculates nutrition information. Great for recipes, and restaurant menus!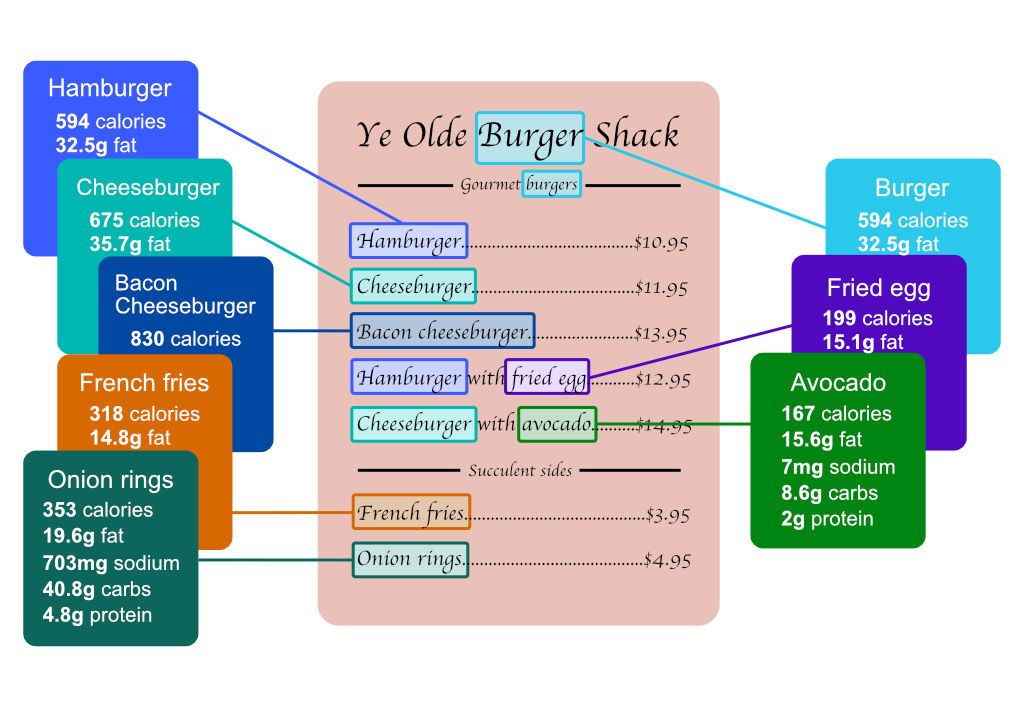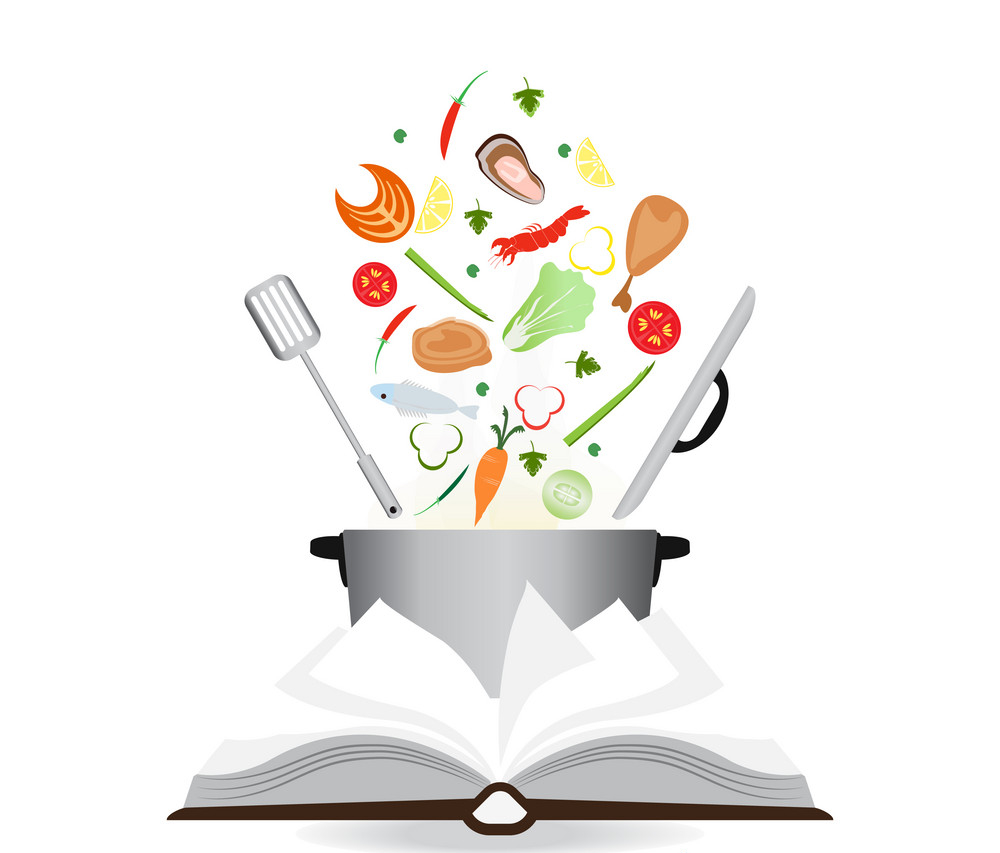 Search over 100,000 recipes
From snacks to desserts, appetizers to entrees, find recipes from cuisines both local and foreign.